Short White nails are suitable for all occasions, and that is why many women like to wear them. Some women like to wear their nails short, while others prefer extra-long – and that is fine since white nail designs are suitable for both.
Believe it or not, white nails can make a combination with mostly all shades. Popular styles are made with black, nude, and even gold. Rhinestones, glitter, and flakes are just some of the ways you can decorate them.
Pure White Nail Designs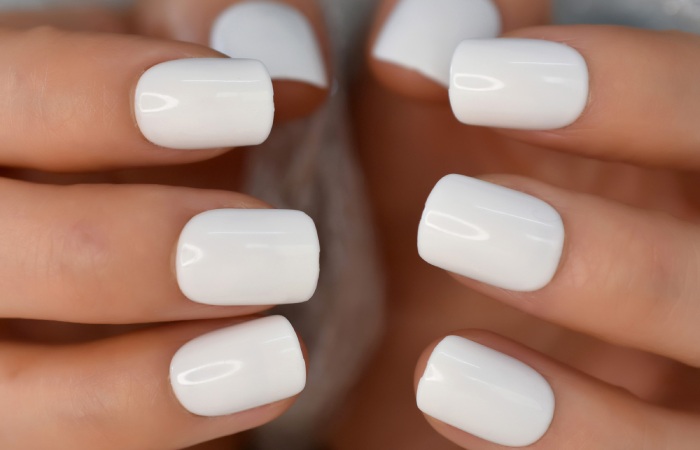 Pure white nails are great for minimalists, women that prefer their nails short and neat.
Give your nails a makeover with these Sheer White Nails design ideas, creating the perfect manicure for any occasion! Discover 4 different nail design tips to keep your nails looking glamorous. From simple to extravagant, find all the latest White trends and nail hacks to inspire your next manicure.
There is nothing better than pure white nails for the summer season. White combines perfectly with both gold and silver jewelry and even better with sun-kissed skin
Coffin White Nails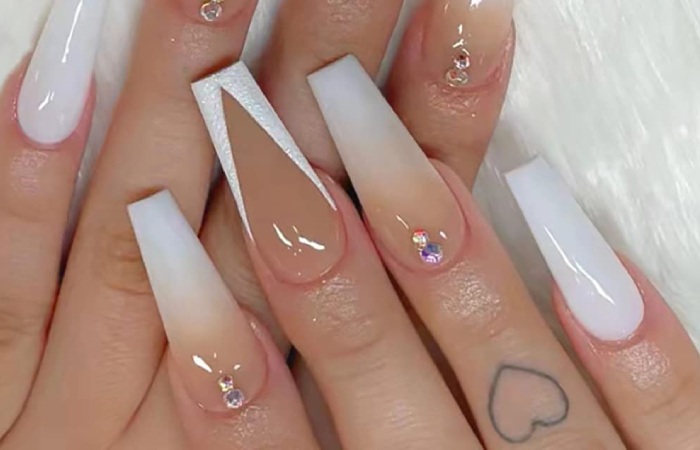 Coffin nails are perfect for women who like to wear long or medium-long nails. Their interesting shape will surely attract some views, even if you wear them in pure white nail polish.
Pearly White Nail Designs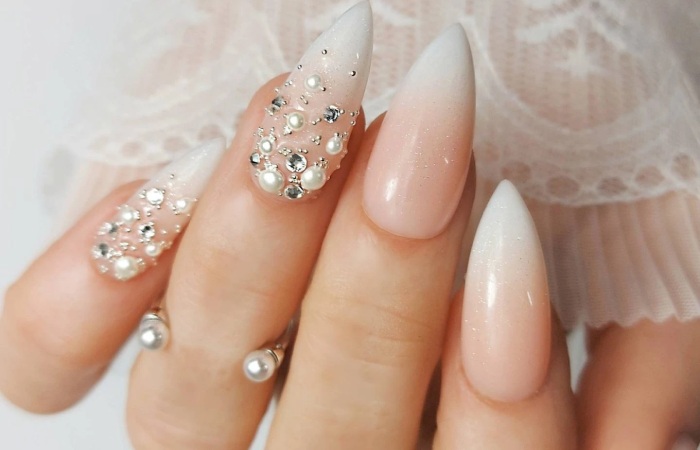 If you are looking for something elegant and fancy, we recommend going for pearly white nail designs. You can apply one or two layers of pearly white nail polish and wear it for both day and night events.
Classy White and Neutral French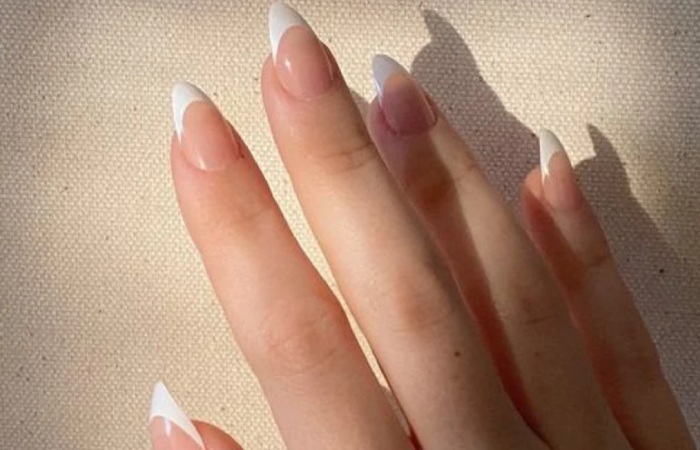 Almond-shaped nails are great for applying a classic French manicure. If you are a traditionalist and only have a few neutral and white nail polish bottles in your cabinet, this style is definitely for you.
White French Tip with Pearls
Update your current go-to manicure with this stunning design. The French tip is a traditional style that complements almost any outfit. The subtle and elegant pearl near the cuticle elevates the overall appearance and will look incredible at any event.
White and Silver Nails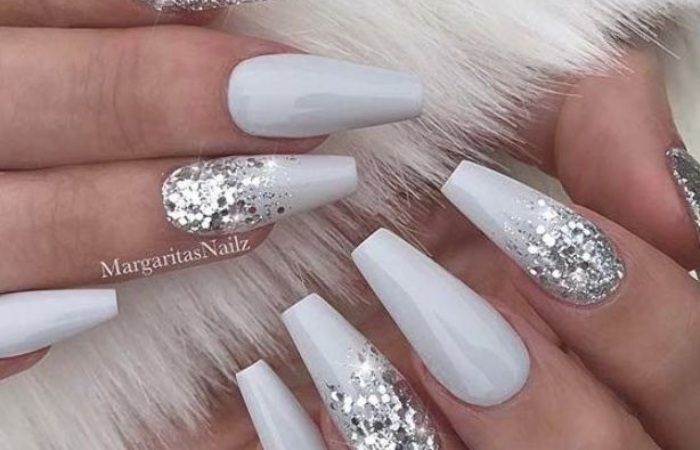 For lovers of all things elegant and sophisticated, this manicure is an ideal option. The design takes inspiration from quartz and looks almost as precious as the stone. Using silver polish or a strip of metallic tape, you can add dimension and depth to your fingernails. It's an excellent alternative to wearing jewelry for a night out, let your hands do the talking.
Simple White Nails
Sometimes the most simple things are the prettiest. These classic white nails are a statement and are sure to elevate any outfit you wear. Not only are they perfect for any season of the year, but they help elongate your fingers so you can wear them at any length. Add some decorative jewelry for the perfect finishing touch.
White Design with Diamonds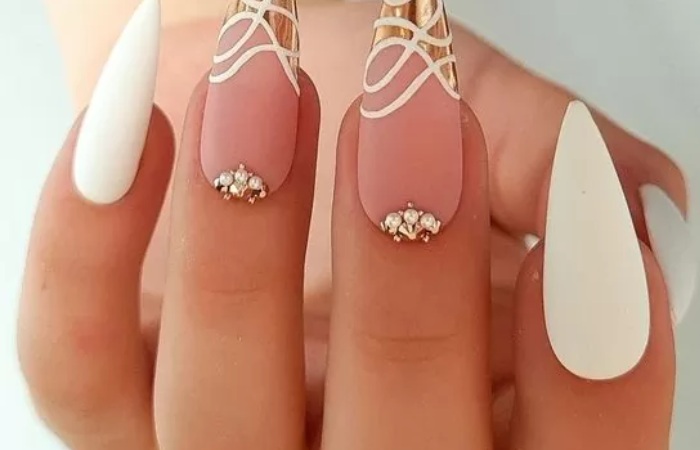 Take your nail art to the next level by adding some crystals to the feature nail. This iridescent style is the best way to jazz up an outfit, but it's elegant enough for almost any event.  Opt for a couple of shades to feature over the white base – baby pink and magenta work well across the nails.
Also Read: https://www.agresi.my.id/2021/10/back-pain-management-and-pain-relief.html.